WHAT ARE THE LEXUS SUV MODELS?
The Lexus SUV for You
We know that many drivers are looking for a vehicle that they can trust, and our team is here to help you find some of the most capable and exciting models that are available. One of the most popular brands on the market, Lexus SUVs can keep you entertained while giving you the assurance you need for the road ahead. We aim to present a broad overview of each model, highlighting some of its similarities while going on to some of their unique features.
Each Lexus SUV is equipped with a wide range of safety features and several infotainment choices. You will be able to drive with confidence when you spend time behind the wheel thanks to Apple CarPlay, Amazon Alexa, and other features that decrease distractions while popular driver assistance features watch out for you. We hope to hear from you soon so that we can get you started on the search for your next SUV.
2022 Lexus LX near Johns Creek, Lawrenceville, and Grayson
The largest Lexus SUV currently on sale in Duluth is the new LX. The 2022 Lexus LX dimensions provide you with three-row seating and the ability to carry seven passengers comfortably. Additionally, you may modify your cabin to maximize the LX cargo space and bring along any accessories you want. You'll have even more motivation to take your next Georgia road trip because the LX's towing capacity can go as high as 8,000 pounds.
Lexus LX: Starting at $88,245 MSRP
Shop LX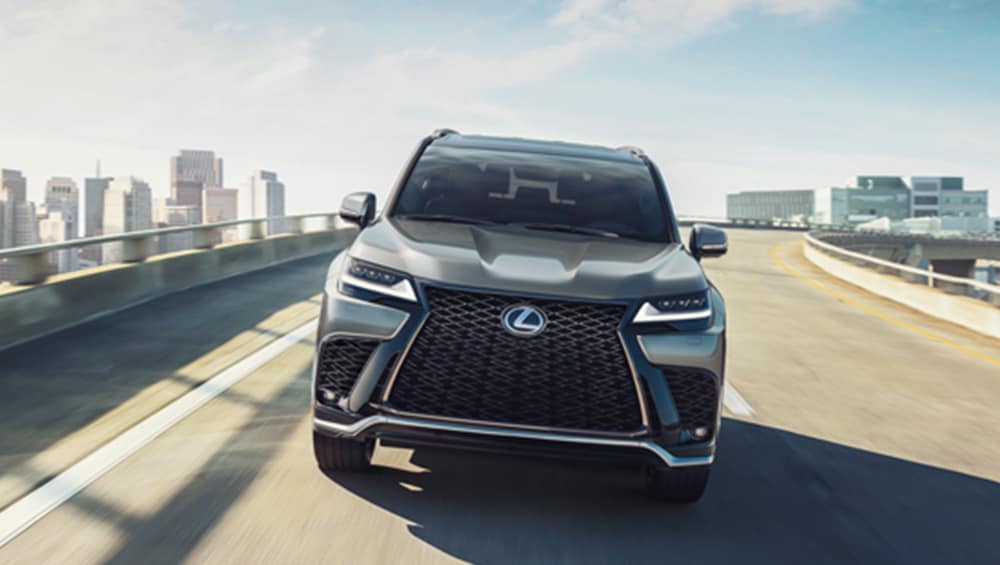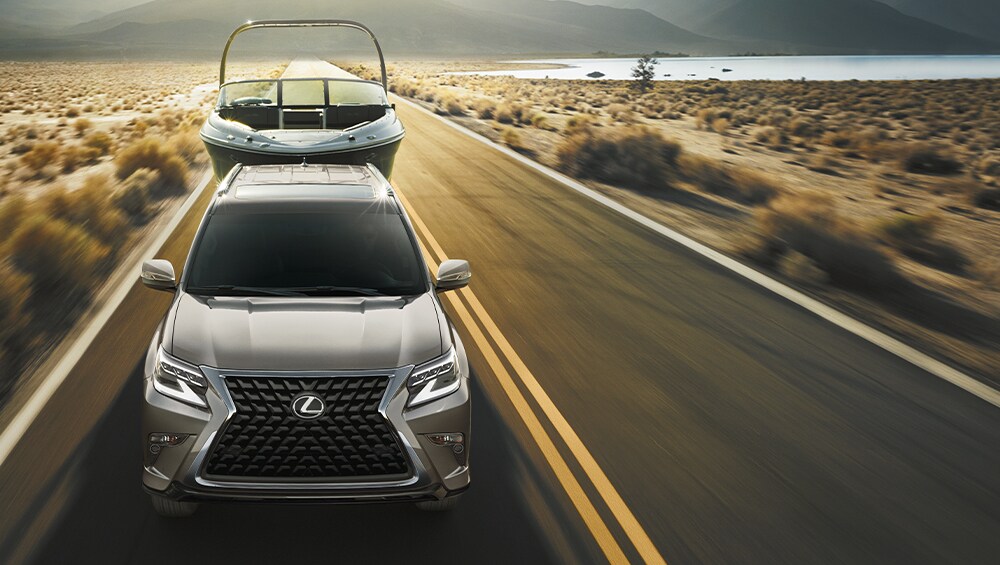 2022 Lexus GX for Sale near Johns Creek, Lawrenceville, and Grayson
Take control of whatever highway you go on while driving a 2022 Lexus GX. Families that own Lexus vehicles in Fulton County will like the GX's three-row passenger capacity and its improved cargo capacity. For your comfort and the comfort of your guests, the new GX also has a three-zone automatic temperature control system and plenty of headroom and legroom.
Lexus GX: Starting at $56,700 MSRP
Shop GX
Buy a 2022 Lexus RX near Johns Creek, Lawrenceville, and Grayson
The 2022 Lexus RX SUV comes with three rows of seating and premium cabin comforts to help make it a favorite among Duluth Lexus fans. Access the split third-row seats to adjust the Lexus RX configurations and get up to 58.5 cubic feet of cargo volume. Looking for a local Lexus SUV that uses little gas? The 2022 RX Hybrid fuel ratings will let you go up to 30 combined mpg, so the RX is more than qualified.
Lexus RX: Starting at $46,645 MSRP
Lexus RX Hybrid: Starting at $49,345 MSRP
Shop RX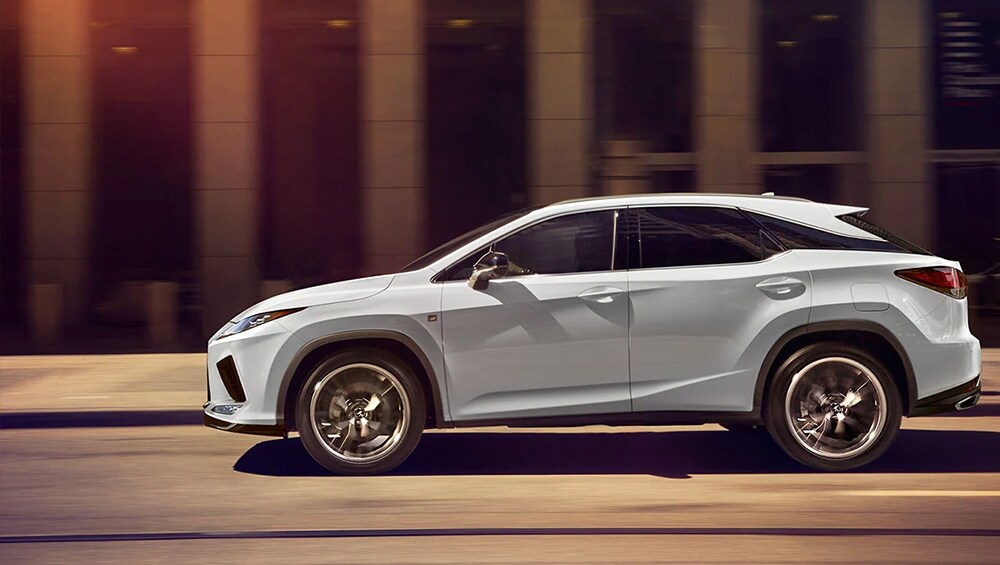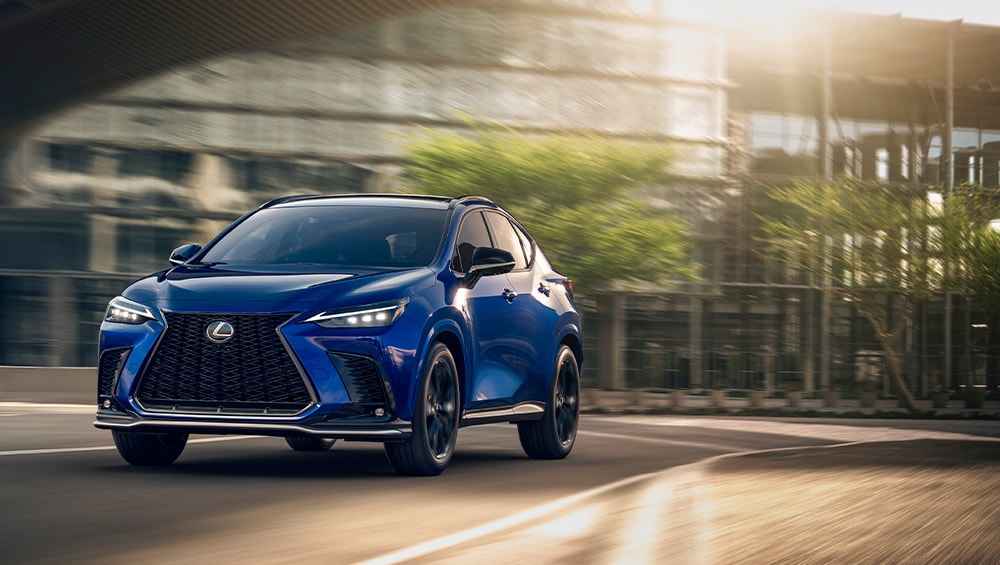 2022 Lexus NX Lease in Johns Creek, Lawrenceville, and Grayson
The 2022 Lexus NX SUV offers the perfect balance of safety, performance, and comfort. The elegant NX cabin in Duluth can easily accommodate up to five people, and drivers will have peace of mind thanks to a class-leading Lexus Safety System+ 3.0 suite. Want to know more about the 2022 NX measurements? Visit Hennessy Lexus Gwinnett right now to have a test drive. There are also several benefits to choosing the Lexus NX Hybrid, including standard all-wheel drive and a high fuel efficiency rating. We'll work with you to understand the advantages of a hybrid model and all of the cutting-edge systems that go with it.
Lexus NX: Starting at $39,025 MSRP
Lexus NX Hybrid: Starting at $42,125 MSRP
Shop NX
2022 Lexus UX Financing near Johns Creek, Lawrenceville, and Grayson
If you want to draw attention wherever you go in Georgia, get a stylish 2022 Lexus UX. The stylish UX interior welcomes you to take your guests on an exciting journey as you take advantage of the accommodating cargo area and passenger volume. Plus, with an available class-leading UX mpg rating, it's easy to see why the Lexus UX is such a popular pick. Coming with the same design as the Lexus UX, the UX Hybrid offers a more efficient driving experience while having more horsepower. The Lexus UX Hybrid is equipped with an all-wheel drive system that is uniquely adapted to this model, ensuring the best traction without losing much efficiency.
Lexus UX: Starting at $34,225 MSRP
Lexus UX Hybrid: Starting at $36,425 MSRP
Shop UX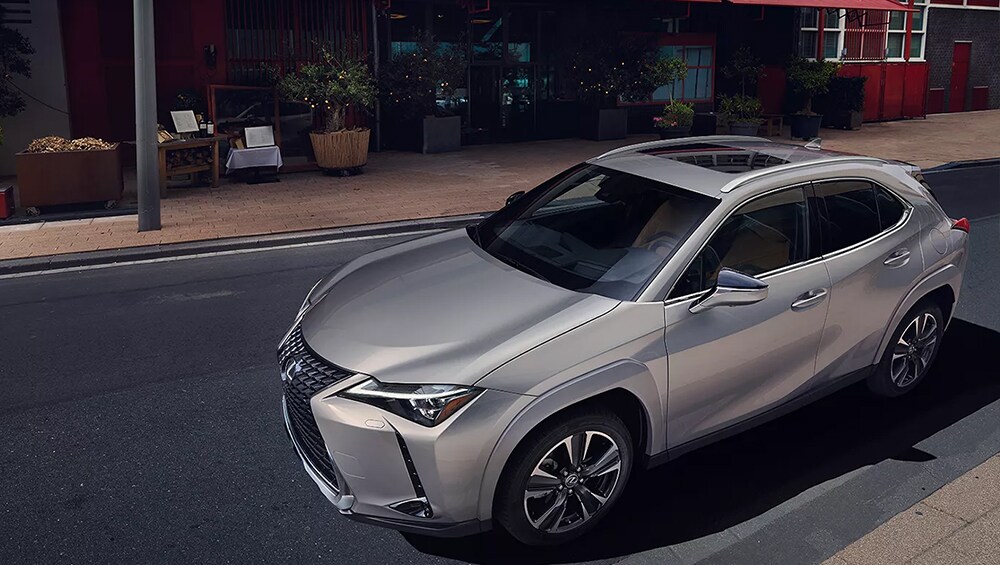 Searching Every Option to Find the One You'll Love
Our team is excited to get you into the Lexus SUV that comes equipped with everything that you could be looking for. We will assist you in taking a deeper look at each choice so that you feel comfortable making your final decision. These models continue the trend set by Lexus vehicles that came before them, offering a powerful performance and a sleek design to maximize your enjoyment while driving.