LEXUS NX 300 VS AUDI Q3
The Lexus NX and the Audi Q3 are two of the finest luxury crossover SUVs on the market and should be on the top of your list for your next automobile. To help you choose between these two models, here is a comparison of some of their best and most interesting features.
Performance
Engine performance can make or break a luxury vehicle, which is why comparing the standard powertrains of the NX and the Q3 is a good way to choose between the two. While both provide reliable and exciting engine performance, there are noticeable differences between their ratings.
The Q3, like many Audi vehicles, comes standard with a 2.0-liter TFSI engine. This engine produces 200 horsepower and 207 pound-feet of torque, and it is capable of going from zero to 60 mph in 8.2 seconds. With this engine, you'll also have a top track speed of 130 mph.
The NX is the far more powerful of these two crossover SUVs. Equipped with a 2.0-liter turbo engine, this vehicle offers impressive performance ratings of 235 horsepower and 258 pound-feet of torque. In the NX, you can go from zero to 60 in 7.2 seconds, a full second faster than the Q3. If you're looking for a luxury crossover SUV with top-notch performance, the Lexus NX is your best choice.
Measurements
Checking out interior measurements is another useful way to choose between the NX and the Q3, especially if you want to make sure that you choose a vehicle that provides ample cargo and passenger space. In the Audi Q3, you'll find 40 inches of front legroom and 31.1 inches of legroom in the rear, which may be enough for you and your passengers. This model also offers 50.3 cubic feet of cargo space with the rear seatbacks folded. In every category, the Lexus NX provides more interior space than the Audi Q3. For starters, both front- and rear-seat passengers will have more room to stretch out. In the front seat, you'll find 42.8 inches of legroom, and the back seat boasts an impressive 36.1 inches of legroom. The Lexus also offers much more cargo room, with up to 54.6 cubic feet of available space. To make sure you never run out of room in your SUV, choose the NX. 
Luxury and Convenience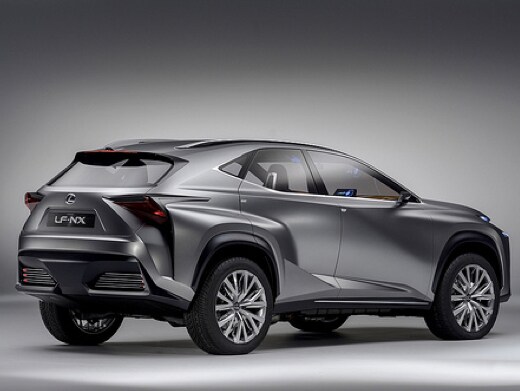 Image via Flickr by THE SMADE JOURNAL
Available luxury and convenience features are the final areas to compare the 
LEXUS NX
  to the Audi Q3. These features have the biggest impact on your driving experience, so you want to make sure you get the equipment that's right for you.
The front seats in both of these vehicles offer power adjustment and lumbar support, so staying comfortable on a drive will be easy. The Q3 offers a panoramic sunroof, but the moonroof of the NX may provide a better view of the sky, thanks to its signature outer-sliding design. Only in the NX will you find power-folding and reclining rear seats, a first-in-class feature that your passengers will love.
Offering superior engine performance, more interior space, and unique luxury features, the Lexus NX proves itself against the Audi Q3 as the top luxury crossover available today. Make sure to experience the NX for yourself at 
HENNESSY LEXUS OF GWINNETT.