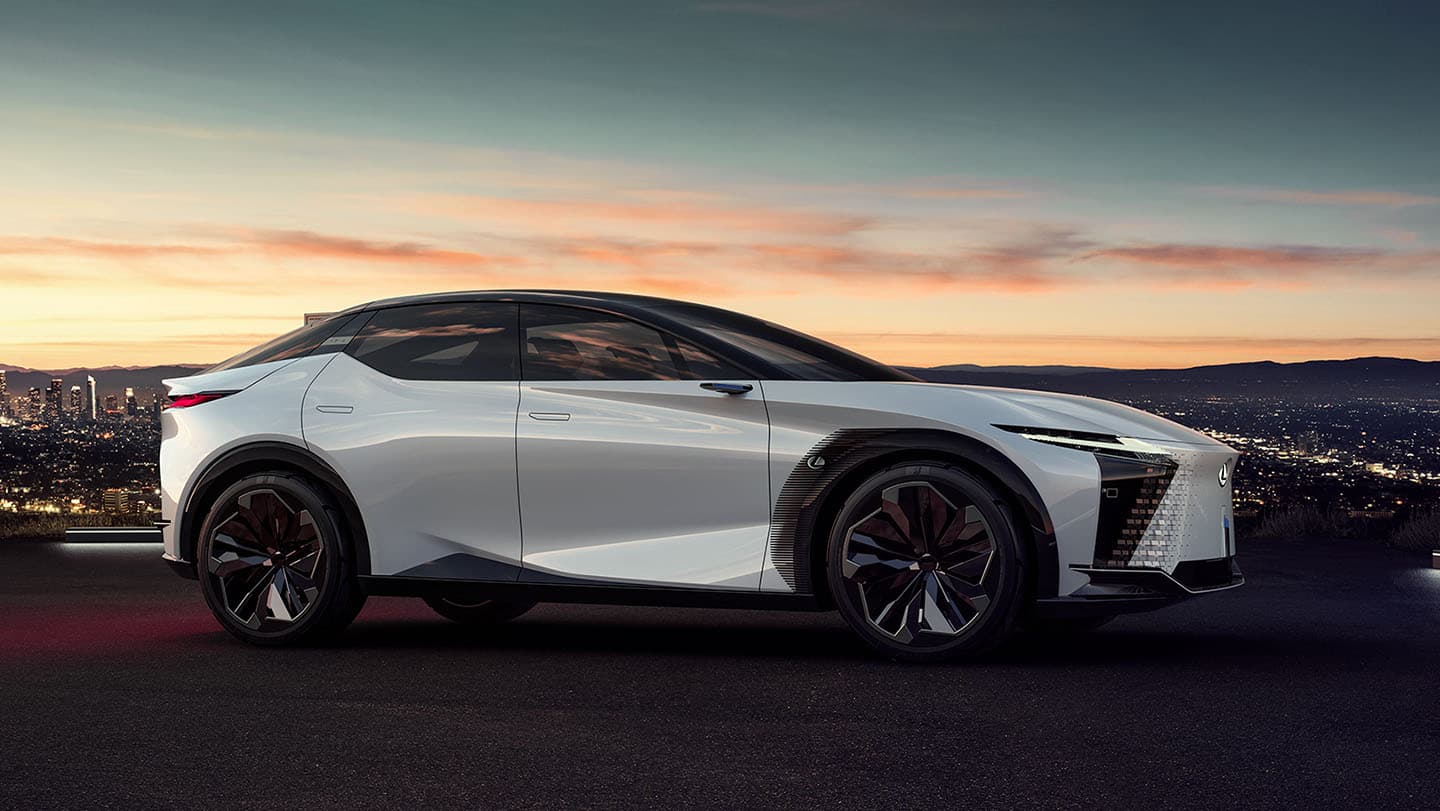 INTRODUCING THE FUTURE OF DRIVING
The RZ is a vision of Lexus like no other. The first Lexus to use an all-new electric platform. First to power each axle with Direct4 technology. First to use augmented reality and artificial intelligence to connect the driver and vehicle like never before. So many firsts. All inspired by the single philosophy that has guided us from the beginning: that our machines are an extension of human intent. By evolving the vehicle to be even more intuitively responsive to a drivers' needs, Lexus envisions a driving experience unlike any other. And the feeling is electric.
PURE EV
Reimagining the future of driving manifests itself in the first Lexus to be built on an all-electric platform. Its all-new powertrain will vastly improve acceleration and power delivery compared to traditional cars. With an impressive driving range, the RZ Electrified Concept will accelerate with astonishing speed. The center of gravity will also be lowered to give the driver the razor-sharp handling and enhanced control needed for a demanding drive.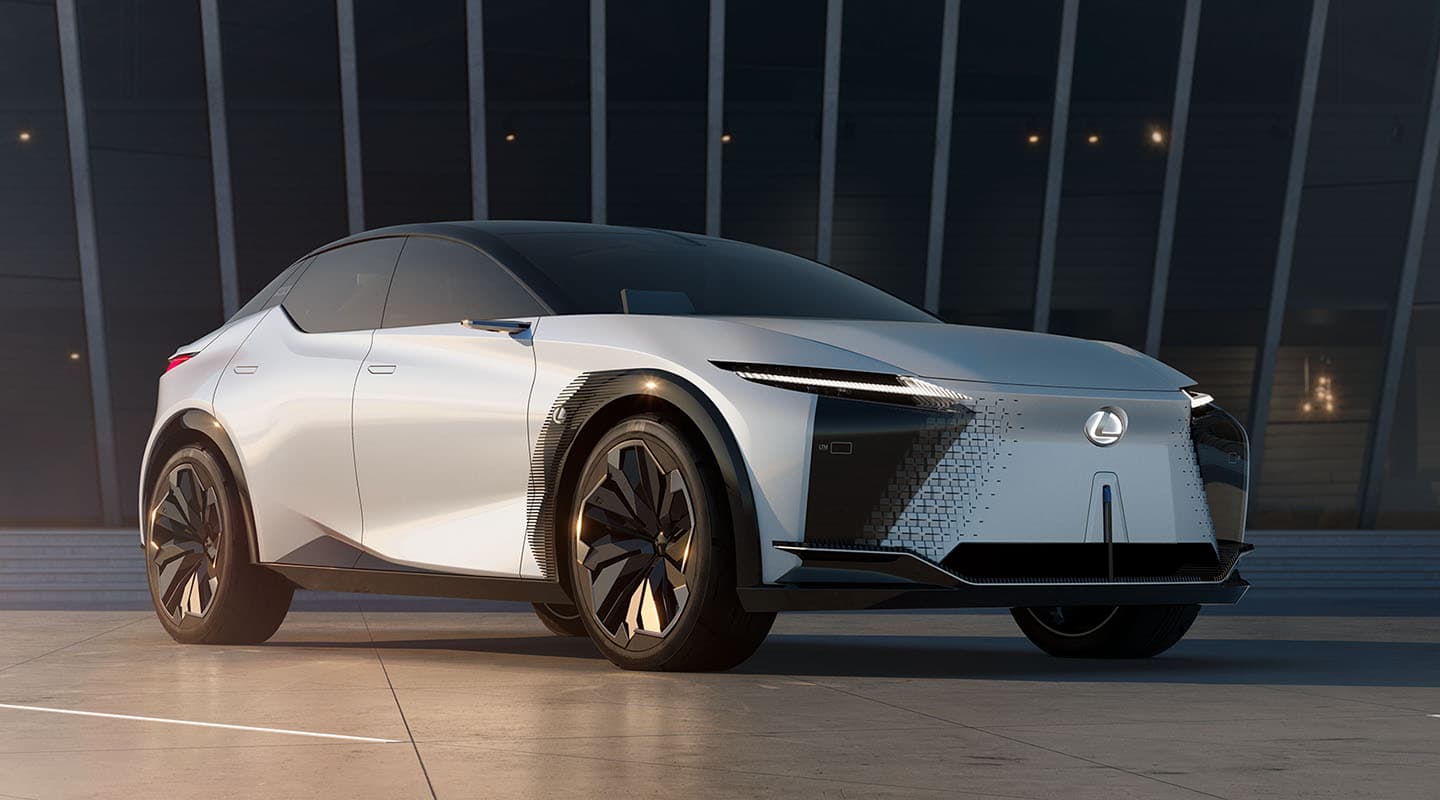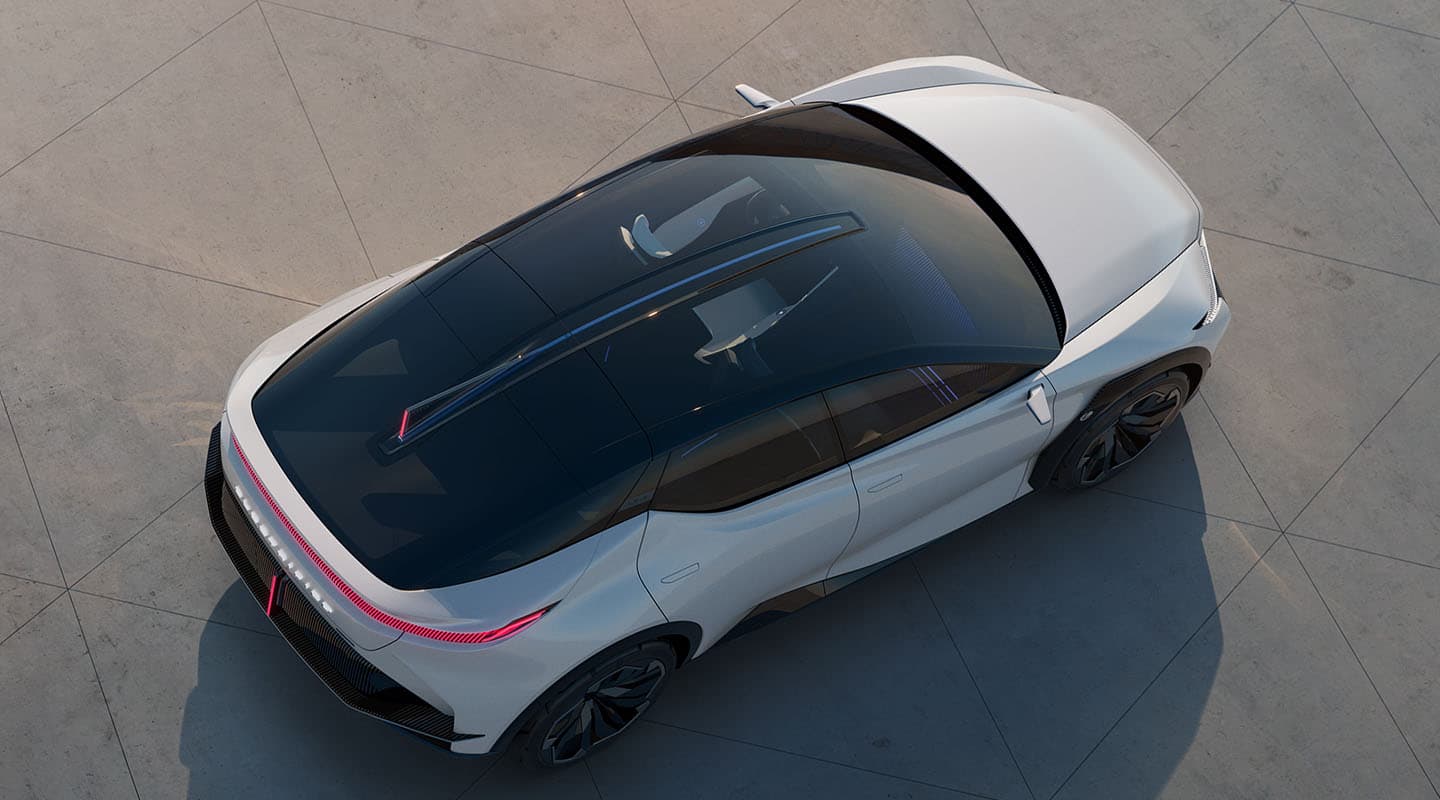 ELECTROCHROMIC ROOF
The panoramic roof of light-controlling glass invites the outside in. With the touch of a button, the transparent roof can become opaque.
THE FUTURE OF SPACE
Envisioning an open and minimalist design, the interior embodies an elevated level of the Lexus human-centered approach. The Tazuna cockpit features an augmented reality head-up display, gauges, touchscreen display, and other functions that are grouped into a single module. On the road, the artificial intelligence acts as a lifestyle concierge, acknowledging by touch or voice the driver's preferences, proposing routes, restaurant reservations and more.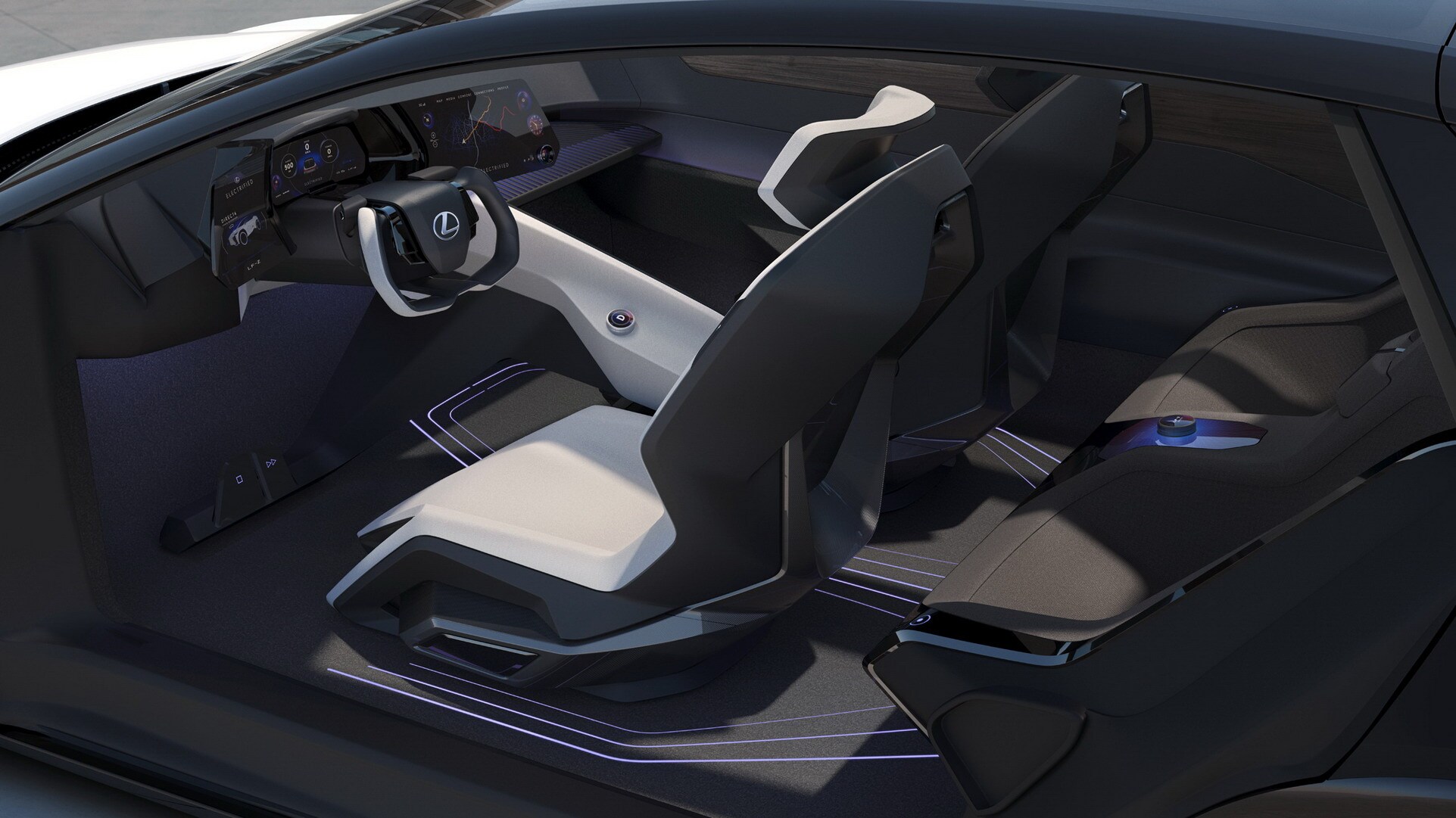 Pre Order The New 2023 Lexus RZ