2020 LEXUS ES 350 VS. 2020 LINCOLN MKZ
Performance
When it comes to luxury cars, Lexus and Lincoln have have done their due diligence to make sure their names stay in the conversation. The 2020 Lexus ES 350 and the 2020 Lincoln MKZ are two examples of the caliber of vehicle both companies are capable of. When looking at the two models side by side Lexus GS clearly outshines the MKZ.
| | | |
| --- | --- | --- |
|   | 2020 LEXUS ES 350 | 2020 Lincoln MKZ |
| Engine | 3.5-liter V6 | 2.0-liter turbocharged inline 4 cylinder |
| Horsepower | 302 hp @ 6,600 RPM | 245 hp @ 5,500 RPM |
| Transmission | 8-speed | 6-Speed |
| Fuel Economy (City/Highway/Combined)(mpg) | 22/32/26 | 20/31/24 (FWD) | 20/29/23 (AWD)  |
| Curb Weight  | 3,649 pounds  | 3,752 pounds (FWD) | 3,909 pounds (AWD)  |
| Fuel Type | Regular  | Premium  |
The strong and refined 302 horsepower V6 engine in the 2020 ES 350 pumps out 57 more horsepower, on regular fuel, than the MKZ's four cylinder engine does burning premium fuel. With better EPA estimated fuel economy ratings and an estimated 20-25 cents saved per gallon using regular fuel, the savings can really add up over the lifetime of ownership.
The standard 8-speed transmission in the 2020 ES 350 combines closely spaced ratios for aggressive acceleration, along with efficient top ratios for quiet, efficient highway cruising. The MKZ, on the other hand, cannot offer the same broad spectrum performance with its six speed automatic transmission.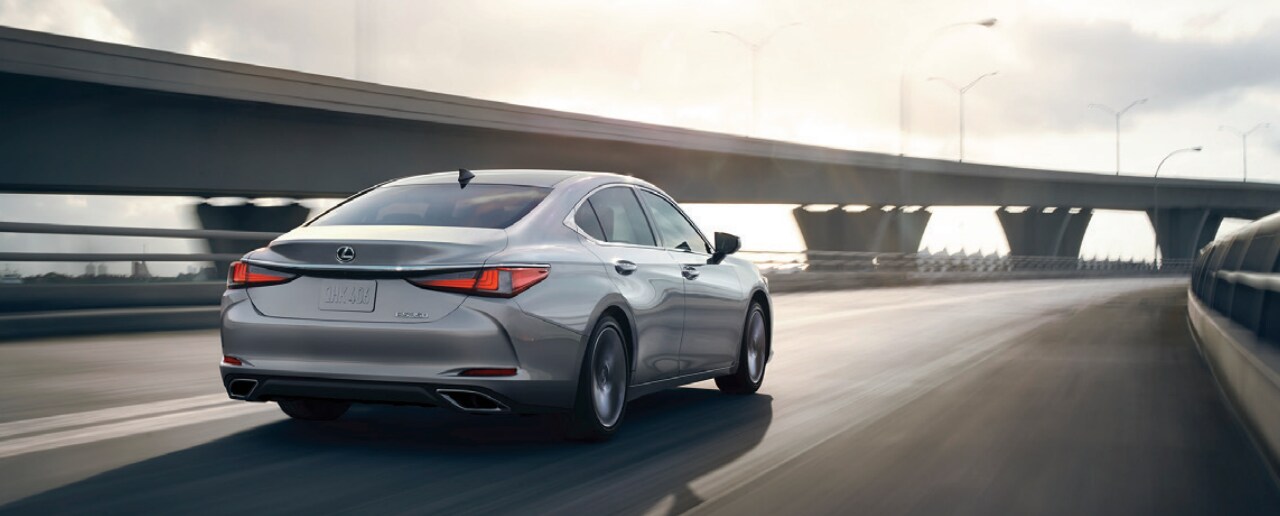 Value and Savings Over Time
The difference in fuel type and fuel economy is big deal. In fact, it's an approximately $2,400 deal. Over the course of 5 years, Edmunds.com estimates that 2020 Lincoln MKZ owners will spend more than $2,400 more on fuel than 2020 Lexus ES 350 owners. On top of that, Edmunds.com also estimates that MKZ owners will spend more on repairs than ES 350 owners during that 5 year period.
Safety and Security
Available safety features are at the top of everyone's mind. But it seems that they take more of a priority in the mind of Lexus engineers than those of Lincoln's engineers. While the 2020 ES 350 and the 2020 MKZ have a number of safety features in common, the ES seems to have a few more crucial features that come standard at no extra cost to you. When comparing the two makes and models head-to-head, it starts to become clear where one model pulls out ahead.
| | | |
| --- | --- | --- |
|   |  2020 LEXUS GS 350 | 2020 MB E 450 |
| Forward Collision Warning | Standard     | Standard |
| Automatic Emergency Braking | Standard | Standard |
| Pedestrian Detection | Standard | Standard |
| Lane Departure Warning | Standard | Standard  |
| Adaptive Cruise Control | Standard | Standard |
| Airbags | 10  | 8 |
| Rear Cross-Traffic Alert  | Standard  | Available  |
| Lane Keeping System | Standard  | Standard  |
| Road Sign Assist | Standard  | Not Available  |
| Bicyclist Detection (Daytime) | Standard  | Not Available  |
With 10 airbags and an impressive suite of safety features including Dynamic Radar Cruise Control (DRCC) and Lane Keeping Assist, the 2020 Lexus GS 350 offers comprehensive safety features that Lexus offers as standard. Standard features such as Automatic High Beams, Lane Keeping Assist, and All Speed Dynamic Radar Cruise Control give you the peace of mind you need every time you step into your vehicle, and they come at no extra cost to you. The 2020 Lincoln MKZ, on the other hand, does not even offer Bicyclist Detection or Road Sign Assist, and it only houses 8 airbags. 
Comfort
Comfort for the driver and their passengers is of paramount importance to any car maker. When it comes to the 2020 Lexus ES 350 and the 2020 Lincoln MKZ that standard remains true for both. However, when you take a closer look at the two models, it becomes more clear that the 2020 ES 350 edges out the 2020 Lincoln MKZ once again.
More Headroom: Headroom is quite important when desiring to feel comfortable in your own vehicle. It can even play a factor in safety. The 2020 Lexus ES 350 offers more headroom than the 2020 Lincoln MKZ.
More Legroom: Legroom is another important factor when determining the comfort of a vehicle. When it comes to these two models, the 2020 ES 350 provides more legroom for the front and rear passengers. So when you're showing off your new ride to your friends, they can actually enjoy it as much as you are.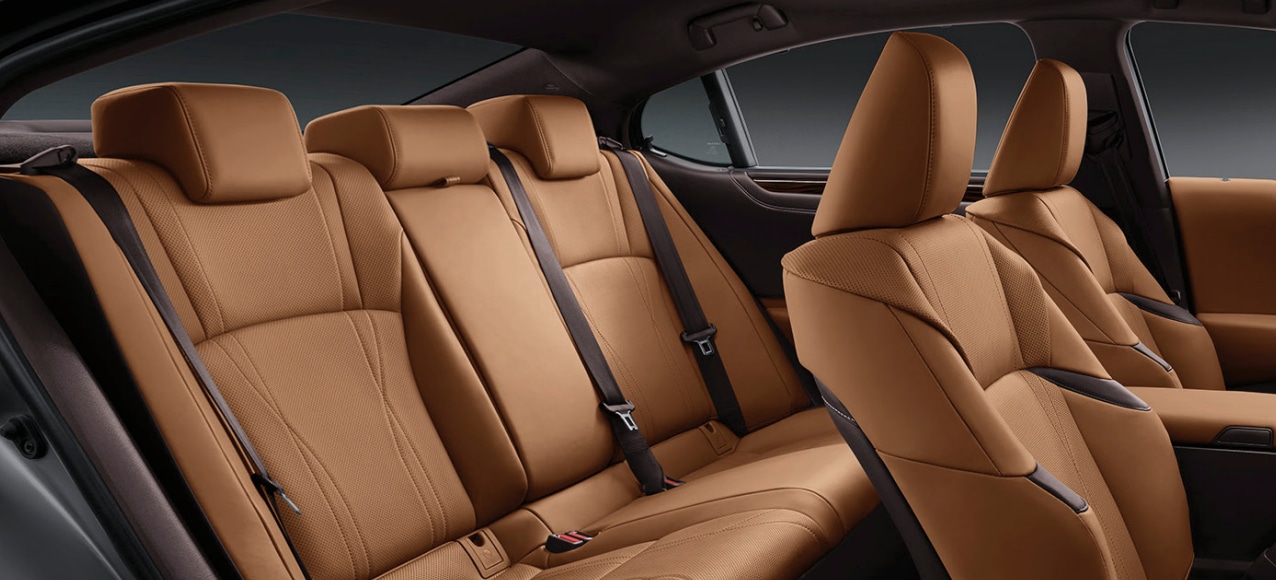 Style
The Lexus ES 350 comes standard with a power moonroof, and for a few more dollars, you can have it expanded to a full panorama glass roof. The Lincoln does have the option for a moonroof, but it will come at an extra cost. If you want the panorama glass roof experience in your Lincoln MKZ, you'll need to fork over a whopping $13,000 in trim level and options to get it.
Overall
After taking all of these things into account, it's clear that the 2020 ES 350 outshines the 2020 MKZ. When you're looking for a refined luxury sedan that combines capability with, comfort, style, and a long-lasting warranty all in one gorgeous package, stop by Hennessy Lexus Gwinnett to get behind the wheel of a 2020 Lexus ES 350. Our staff is ready to answer your questions and find you a vehicle that perfectly fits your needs.