2019 LEXUS NX 300 VS LAND ROVER DISCOVERY SPORT
The Lexus NX 300 and Land Rover Discovery Sport are two vehicles that constantly make their way onto the shortlists of luxury compact SUV buyers. For 2019, they remain highly appealing SUVs by combining the qualities of their successful predecessors with a number of new updates. Since they are both excellent vehicles, you may have a hard time determining which of them is more suitable for you. Discover the differences between the 2019 Lexus NX 300 and 2019 Discovery Sport to make an informed decision.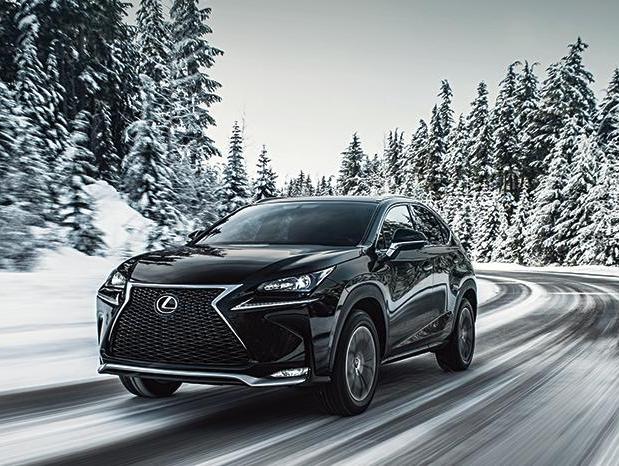 Performance
While it provides slightly less horsepower, the 2019 Lexus NX's base 2.0-liter turbocharged four-cylinder engine produces seven more pound-feet of torque than its rival's base 2.0-liter turbocharged four-cylinder. The Lexus is able to accelerate from zero to 60 mph in just 6.9 seconds, while the Land Rover needs 7.1 seconds to do the same. In addition, the SUV delivers better stopping power, coming to a complete stop from 60 mph in just 115 feet. The Discovery Sport has a stopping distance of 122 feet. 
While both SUVs offer impressive ride quality, the Lexus NX 300 may ride more smoothly over choppy roads, thanks to the standard gas-charged shocks in both its front and rear suspension systems. The Discovery Sport, on the other hand, only has gas-charged shocks in front.
If you plan to use your new SUV for daily commuting in an urban area, the Lexus may be a better option. It offers better maneuverability because its turning circle is 0.9 feet tighter than that of the Land Rover. Also, its body is 7.9 inches narrower than its rival's, making it easier to drive in tight spaces and parking lots.
Fuel Economy
If you decide to get the 2019 Lexus NX 300, you can opt for the hybrid 300h to reduce your fuel costs. This model delivers an impressive fuel economy rating of 33/30 mpg (city/highway), while the Discovery Sport is rated at 21/25 mpg. Even the base Lexus NX 300 is more fuel-efficient than the Land Rover, giving you 22/28 mpg.
One of the reasons the Lexus NX 300h is so frugal is because of its standard 
CONTINUOUSLY VARIABLE TRANSMISSION  (CVT)
. This transmission has no "steps" between gears, allowing the engine to maintain the right speeds for optimal fuel efficiency and acceleration.
Warranty
As the owner of the 2019 Lexus NX 300, you will receive a powertrain warranty that lasts for six years or 70,000 miles. This warranty covers all repairs needed on the SUV's engine, transmission, joints, axles, and driveshafts. The Discovery Sport also offers a powertrain warranty, but it expires two years and 20,000 miles sooner.
Not only is 
2019 LEXUS NX
  more affordable than the 2019 Land Rover Discovery Sport, but its lower cost of ownership and higher resale value can help you save a substantial amount of money in the long run. Overall, it seems to be a better choice in terms of value for money. If you are interested in buying the Lexus NX 300, feel free to
stop by for a test drive at Hennessy Lexus of Gwinnett.