2019 LEXUS NX 300 VS. 2019 BMW X1
Choosing a car is a calculated process for families. Luckily, compact utility vehicles designed with families in mind are on the rise. Compact models such as the 2019 Lexus NX 300 and the 2019 BMW X1 are some of the best of these options on the market. Both have a similar price, falling between $35,000 and $40,000 without all of the features added. They also have similar dimensions, horsepower, and passenger space.  With so much in common, it can be hard for buyers to see how the two models really stack up against each other. The following is an in-depth look at how the 2019 Lexus NX 300 and 2019 BMW X1 compare in major areas. 
Performance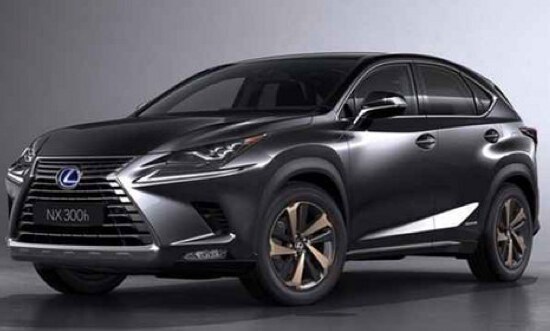 In terms of overall performance, both the Lexus NX 300 and the BMW X1 have some bright points. The NX 300 doesn't have the athleticism that its competitors have, but it does deliver a composed experience. The ride is smooth, the engine is powerful, and the handling is great. Its most notable advantage over its rivals is its above-average fuel economy. In comparison, the X1 has more of a sporty feel to it. Its responsive handling paired with its turbocharged engine makes for a light and lively ride. However, for those looking for a car to take their kids to school and travel with the whole family, the 2019 Lexus NX 300 wins this one. 
Luxury & Convenience
When it comes to luxury and convenience, it's important to note that brands like BMW and Lexus specifically manufacture luxury vehicles. The Lexus NX 300 is no exception to this standard. Those choosing this model will get a 
10-WAY ADJUSTABLE DRIVER SEAT
,  an eight-way adjustable passenger seat, dual-zone climate control, interior storage and cargo area, self-gripping cup holders, and scratch-resistant paint. The BMW X1 comes with eight-way adjustable front seats, driver's seat and mirror memory, SensaTec upholstery, high-gloss black interior trim, and automatic climate control. The two models come too close to call in this category. 
Safety & Security
Safety is perhaps the most important category for families looking for cars like the NX 300 and X1. The 2019 Lexus NX 300 has a variety of safety features. Some notable ones include pretensioners for the seat shoulder belts in case of collision, height-adjustable shoulder belts, specially designed headrests to protect against whiplash, and backup collision prevention brakes.  Hennessy Lexus Gwinnett  also offers other optional add-ons to make your car even safer. The 2019 BMW X1 doesn't offer many of the safety features that the NX 300 does. The 2019 Lexus NX 300 is the obvious winner in this category. 
Warranty
When it comes to the warranty on cars like these, the basic ones last for about the same amount of time. Both the Lexus and BMW cover your car for four years or 50,000 miles. Each has 
A POWERTRAIN WARRANTY
  too, which is a warranty on the parts that power the car. The NX 300's powertrain warranty has two more years and 20,000 miles than the X1's. The differences between these two vehicles may not seem like much, but even the smallest feature can make have a huge impact on your family's experience. Overall, the BMW is sportier and handles better. The Lexus is more refined and quieter, making it the perfect family car for almost everyone. When you're ready to discover even more great features in the 2019 Lexus NX 300, stop by Hennessy Lexus of Gwinnett for a test drive.