2019 LEXUS LX 570 VS. GMC YUKON
The new model Lexus LX and GMC Yukon both cut imposing figures, with their hulking frames and powerful engines. But which SUV should you choose? Discover the key differences between these new vehicles.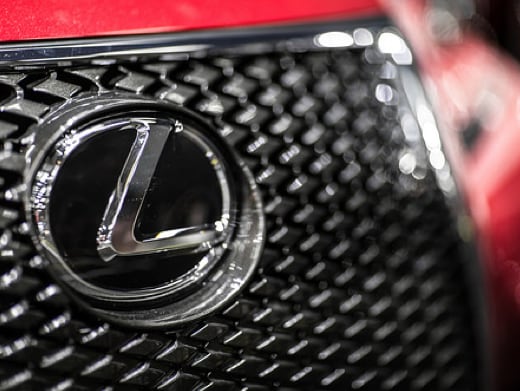 Performance
There are few things as appealing to SUV lovers as the distinct rumble of a beefy V-8 engine. You'll get this no matter whether you choose the LX or Yukon, although their performance varies depending on which vehicle you pick. 
GMC gives motorists two choices. The 5.3-liter standard engine delivers 355 horsepower and 383 pound-feet of torque. The big 6.2-liter is much grungier, making 420 horsepower and 460 pound-feet of torque. The Lexus's 5.7-liter V8 is the happy medium. It generates 383 horsepower and 403 pound-feet of torque.
Both vehicles handle well, although the Lexus' supple hydraulic suspension delivers a smoother ride, especially when you're off-roading. The 
LEXUS LX
  and GMC Yukon are also both capable towers with the powerful engines required to move a trailer or boat with ease, although the 6.2-liter Yukon will fare much better than the base engine.
Luxury & Convenience 
Coming from the Lexus stable, it's little surprise that the LX is the more luxurious SUV. Its leather seats are lovely, especially if you upgrade to the semi-aniline leather ones, and they're always comfortable with inbuilt cooling and heating capabilities. The glossy wood trim covering the door panels and dash is so chic. The wide infotainment screen is 
COMPATIBLE WITH AMAZON ALEXA
,  a cutting-edge touch that will no doubt please tech lovers.
The base Yukon isn't as opulent, with its standard cloth seats and a plastic dash. The Denali model is a bit fancier, with leather seats and faux-wood accents, but most people don't buy cars like the Yukon for life's finer things. They're more interested in functional conveniences, like the 8-inch touchscreen that works with Apple CarPlay and Android Auto. In-car navigation and 4G LTE Wi-Fi are useful optional extras.
Warranty
Brands like Lexus pride themselves on superior service long after you drive away from the dealership. The 2019 LX comes with a four-year basic warranty, 12 months longer than the Yukon's warranty. Lexus's basic warranty is good for 50,000 miles, a more generous upper limit than GMC's 36,000-mile protection. Lexus' six-year/70,000 miles powertrain warranty also gives you an extra year's drive time and 10,000 more miles compared to the GMC.
GMC does treat its owners to free roadside assistance for longer, however, with five years of help rather than four. on the other hand, Lexus doesn't impose any limits on its 
ROADSIDE ASSISTANCE
,  while GMC caps its coverage at 60,000 miles. This is something frequent road-trippers should consider when comparing Lexus's and GMC's warranty deals.
The GMC Yukon and Lexus LX both perform well on the road, but it's the finer details that make all the difference. As an old-school SUV, the GMC simply can't compete with the refinement of the Lexus. However, for more than $36,000 less, you wouldn't expect it to. If you want to feel pampered, choose the Lexus. However, if you want a classic SUV that's great value for money, the GMC Yukon won't disappoint. If the 2019 Lexus LX sounds right for you, stop by Hennessy Lexus of Gwinnett today and test drive one for yourself. You'll be glad you did!