2019 LEXUS LS 500 VS. CADILLAC CT6
The 2019 Lexus LS 500 and 2019 Cadillac CT6 are two of the most formidable entries in the competitive luxury full-size sedan segment. While both cars are exceptionally reliable and well-equipped, the Lexus LS 500 seems to have a slight advantage in terms of performance, ride comfort, and safety. Find out how the 2019 Lexus LS 500 matches up to the 2019 Cadillac CT6.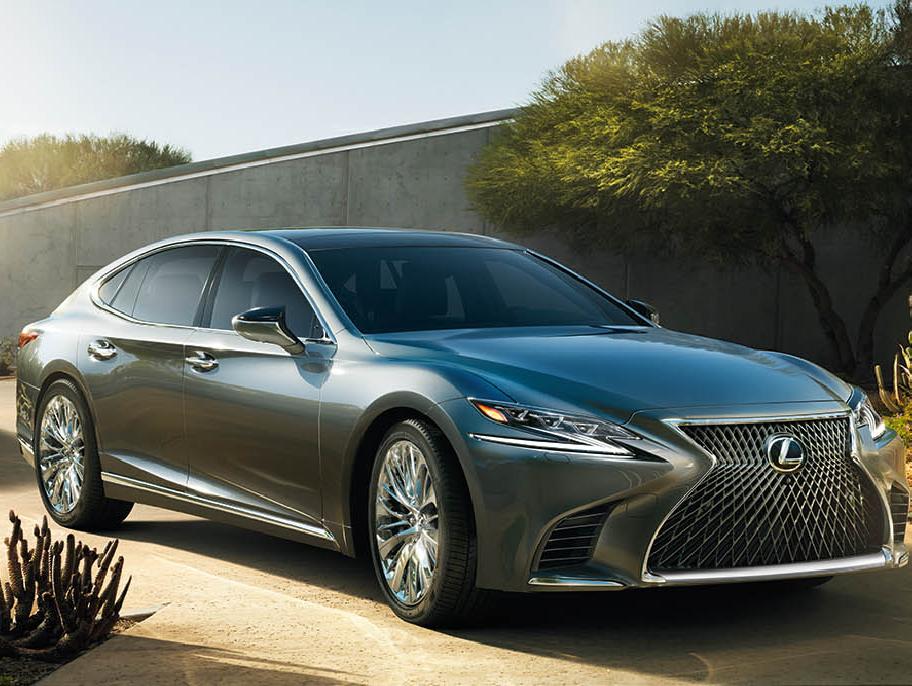 Performance
The 2019 Lexus LS 500 is equipped with a 3.4-liter V-6 rated at 416 horsepower, while the Cadillac CT6 comes standard with a 2.0-liter turbocharged four-cylinder that produces only 265 horsepower. The Lexus LS 500 can accelerate from zero to 60 mph in 5.3 seconds and complete a quarter-mile run in 13.7 seconds. With its base engine, the Cadillac needs 6.4 seconds to reach 60 mph from a standstill and 14.7 seconds to finish a quarter-mile run. 
Even the hybrid version of the Lexus LS 500 is more powerful than its rival's standard engine, as it generates 354 horsepower. The Cadillac has two V-6 options available, but they are also less potent than the Lexus' V-6.
In addition, the Lexus LS 500 may offer better handling than the Cadillac CT6. It has larger standard wheels and tires than the Cadillac, which contributes to better traction and stability. If you opt for the F Sport model, you will get active sway bars, which help the car stay well-planted and composed along winding roads and around corners. These bars disconnect at lower speeds to provide a smoother ride and enhanced off-road suspension articulation.
Additionally, the Lexus LS 500 comes standard with automatic load-leveling front and rear suspensions to maintain a level ride height when it is hauling or towing a heavy load. This system also enables you to increase the ride height for better obstacle clearance in off-road situations and lower it again for better on-road handling and easier entry and exit. The Cadillac CT6 does not offer active sway bars and load-leveling suspension.
Luxury & Convenience
The 2019 Lexus LS 500 offers 0.5 inches more shoulder room for front passengers as well as 0.2 inches more shoulder room and 1.6 inches more hip room for rear passengers than the Cadillac CT6. Also, its trunk is 1.2 cubic feet larger than its rival's.
To provide better visibility around corners, the Lexus LS 500 comes with available adaptive cornering lights that can automatically turn up the intensity of the headlights when you activate a turn signal. The intensity of the lights depends on the angle of the steering wheel and the speed of the vehicle.
Safety & Security
The Lexus LS 500 has a number of 
SAFETY FEATURES
  that you will not find in the Cadillac CT6. These include pretensioners in the rear seatbelts to prevent dangerous slack during a collision, driver alert monitor to get your attention when you are distracted or drowsy while driving, and a standard secondary collision braking system that automatically applies the brakes to prevent secondary collisions and further damage or injuries.