A New Breed Of Performance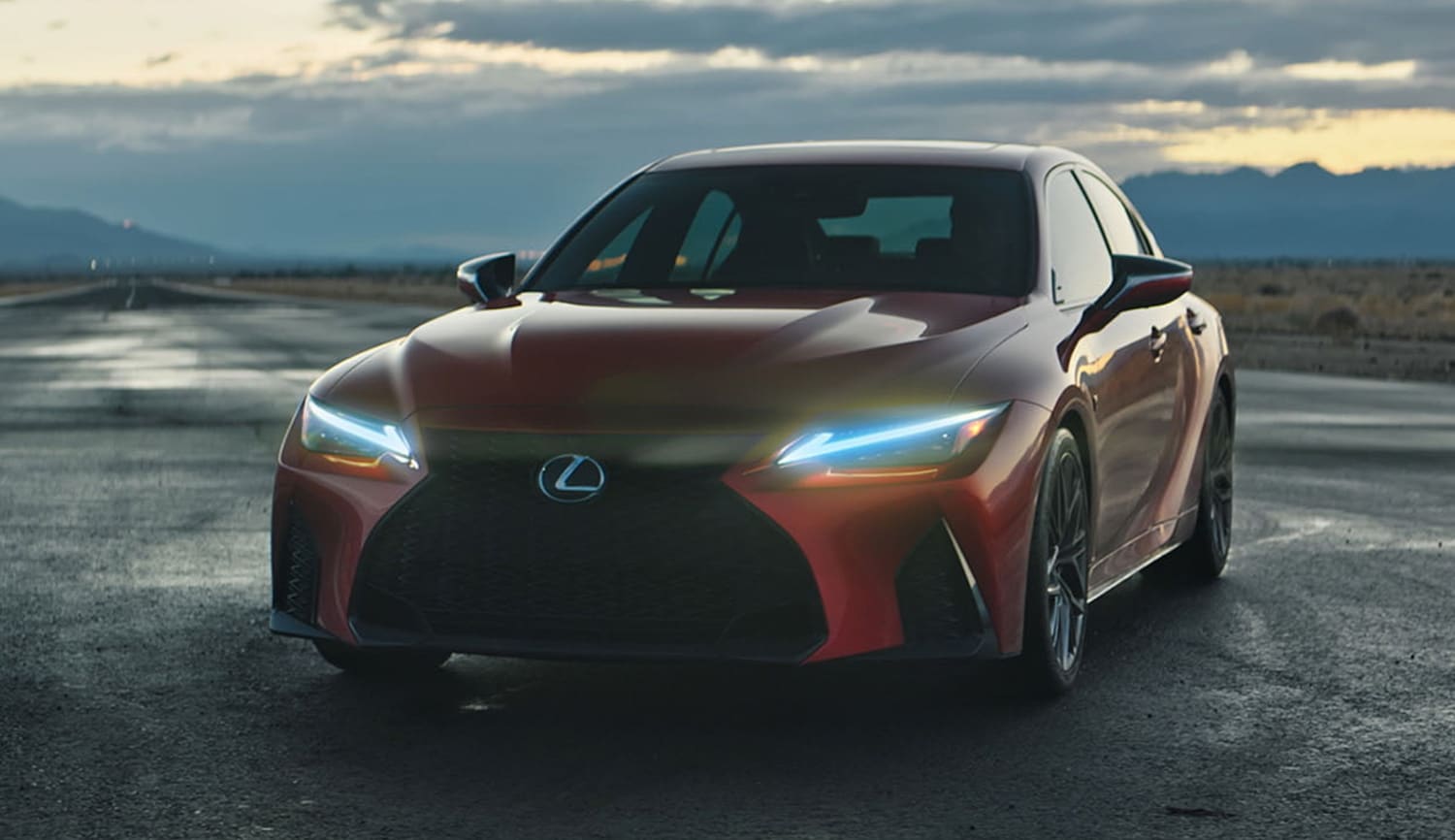 The most powerful Lexus IS yet is coming soon. While the IS F SPORT was obsessively engineered to push exhilaration to a 10, the first-ever IS 500 F SPORT Performance dials it up to 11. Packed with a 5.0L naturally aspirated V8 engine, quad exhausts, and exclusive interior and exterior design upgrades, the 2023 IS screams performance.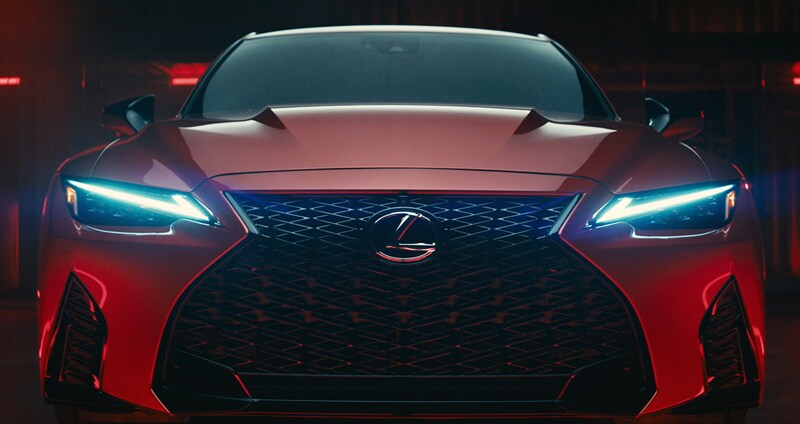 Breathtaking Exterior Design
   For the first time ever, the new Lexus IS will be available in an all-new incognito exterior, an exclusive new exterior color for Lexus.  Additionally, the new IS will sport massive 19-inch split-seven-spoke alloy BBS wheels that will drop every jaw on the road. To create a sculpted center character and give a nod to what's inside, the front hood has been raised nearly two inches. The new IS still features its signature elements like the throaty quad exhaust system that produces a menacing sound you have to heat to believe. Be prepared to turn heads.
Engineered to Outperform
   The 2023 Lexus IS 500 sets a new standard for handling and performance. Designed to create a greater connection with the driver, the new IS has serious stopping power, impressive responsiveness and linear steering. Its ferocious 5.0-liter V8 engine is naturally aspirated and amplified by a stacked quad exhaust. There's no verbal description that can justify the unique and powerful sound the IS emits. And with 472 horsepower at 7,100 rpm and a blistering ability to go from 0-60 mph in 4.5 seconds the new 2023 Lexus IS 500 is a pure performance sport sedan like you've never seen.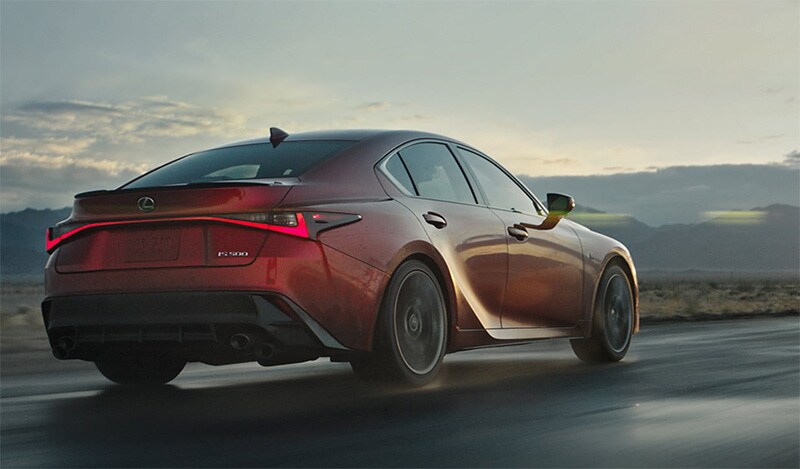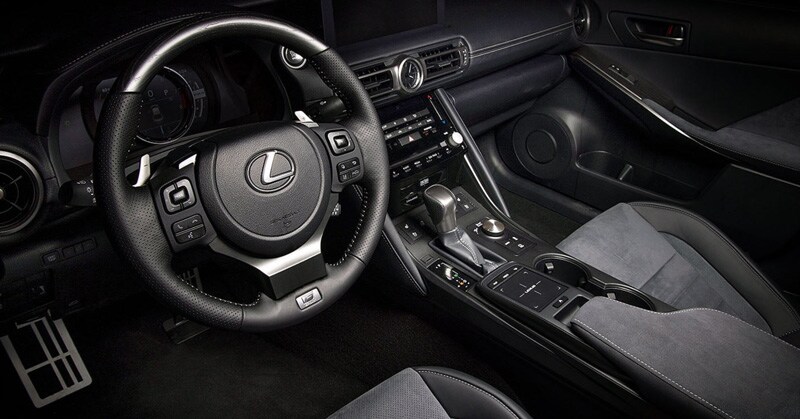 Bold Interior Styling
  In addition to an updated startup animation that's totally unique to the 2023 IS 500, the dynamic digital display moves in concert with a sliding bezel, expanding and retracting readouts when information is accessed. This is a sports sedan from the next generation and its technological finesse is fit to match. To help you enjoy every G, the front seats are equipped with a unique foam-injected construction designed to hold you tightly through aggressive turns.
Handling At Its Finest
    The new 2023 Lexus IS 500 comes loaded with plenty of features to make sure your drive is as smooth as possible including adaptive variable suspension (AVS), enhanced brakes and a Torsen limited-slip rear differential. The IS's AVS has sophisticated sensors to adjust damping through every turn and reduce body lean. To give you greater confidence, the available 14-inch two-piece aluminum front rotors. Last but not least, the the Torsen limited-slip rear differential improves traction, handling and straight-line stability.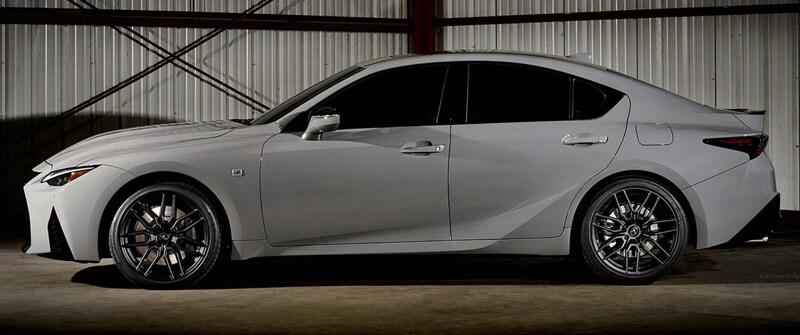 Pre-Order 2023 Lexus IS 500
* Indicates a required field